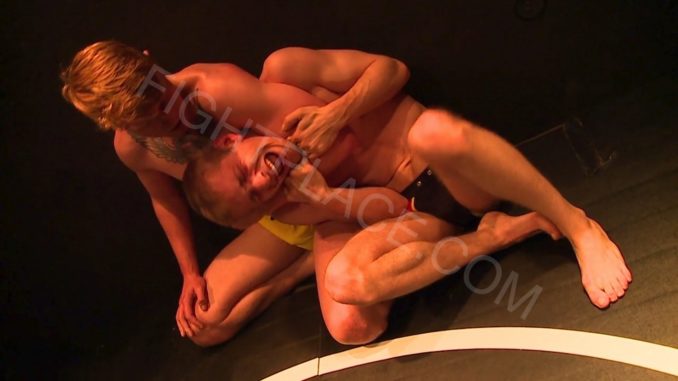 Moe meets Mika for the first time. They get to know each other in the Berlin studio during training.
And as you know Moe, he takes every opportunity to provoke a fight.
Fighting is HIS thing and he doesn't shy away from muscular opponents like Mika.
But he doesn't know Mika yet. The outwardly meek-looking guy shows his completely different brutal side on the mat.
Around 50 minutes of hard, sweaty and hot action with schoolboy pins in all their facets. In addition with many dirty tricks, which are often the only way for Moe to free himself from Mika's clutches.