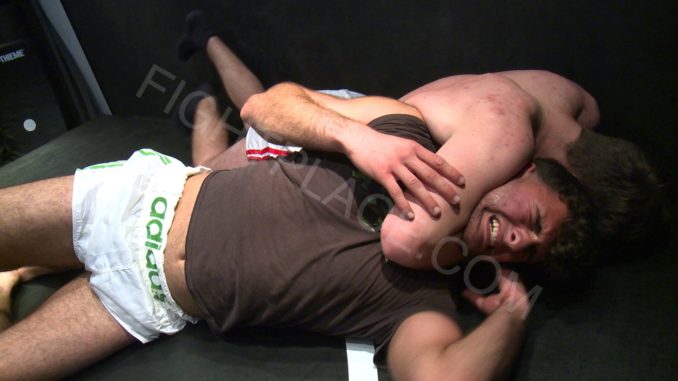 Two new boys in Team Berlin who already have some martial arts experience.
Django (18) trains teakwondo in his free time and Eagle (18) is a wrestler in a Berlin club.
In their debut fight at Fightplace, the two don't quite know what to do with their enormous power at first.
It takes a little time for their condition to gradually fade, and then they fight more calmly and prudently.
Since Fightplace normally does not use any punching techniques (apart from lighter body punches) the wrestler Eagle has an advantage. He is also heavier and taller than the Teakwondo fighter Django. In his very first fight at Fightplace, Django is whirled around and has to put up a lot from his opponent.
But Django is not lacking in tricks. Several times Eagle cannot free himself from his opponent's grips.
All in all, a fight that is bursting with energy and action, but does not quite match the characteristics of Fightplace.
Nevertheless, not uninteresting for friends of trained bodies in connection with pro-wrestling moves.