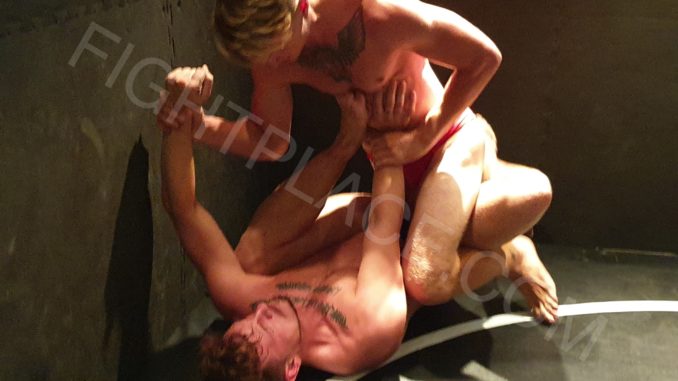 Boris and Mika meet again to play. But Boris has a mean plan. Since he lost a hard fight at the last meeting with Mika, he invites his friend Niklas to this one. Boris wants Mika to get a lesson from Niklas. Mika is clueless, but bravely accepts the challenge.
After both have proudly posed and provocatively presented their bodies, it's off to the mat next door. Right from the start you notice that two equally boys are facing each other. Both want to fight for victory. For almost any price.
Nearly no trick is left out and almost every grip fits perfectly. Of course we also get to see some Schoolboy- and Bullypins from Mika again. Niklas tears Mika's pants quite brutally, maybe out of desperation that Mika not only takes him very hard but also with his power and tricks he is usually a little bit better off. Even ball grabs rarely lead to the desired success.
But you have to find out for yourself who wins this extremely sweaty fight and whether Boris has reached his goal of wiping Mika out with Niklas!